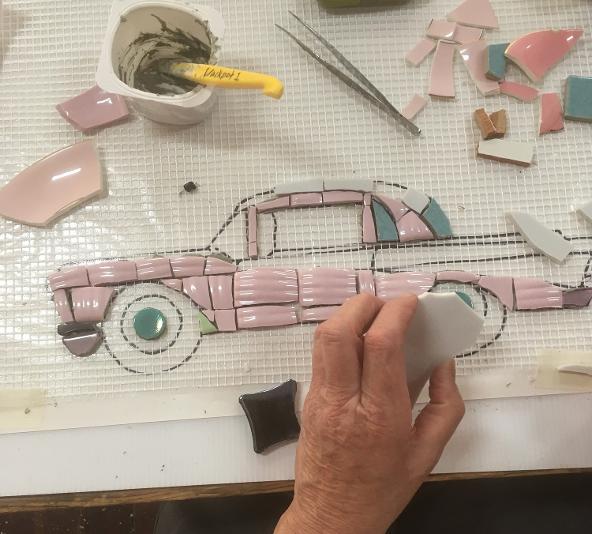 MEET THE CRACKPOTS
Two friends on the other side of fifty with a shared passion for mosaic art, take a girl's weekend away, and a mischievous idea is born. Months later, on a hot January night in 2019, the first guerrilla mosaics were secretly installed under a bridge in town, with thumping hearts. As the number of mosaics increased, whispers of 'exciting things on the river trail' were heard about town, and it was time to share our philosophy.
Some towns have big art – think Benalla's Wall to Wall Festival or Silo Art Trails. We wanted to create something more mysterious, without the instant gratification of seeing everything at once – an experience which instead evokes a sense of the 'child-like' pleasure of a treasure hunt, with the excitement of spotting something new each time.
We wish our art to be accessible to all, a motivator to walk more, explore the natural environment and an encouragement for visitors to stop, look and linger. We also want it to contribute to an important discussion about reducing, reusing and recycling - all the works are created from left over tiles or broken crockery.
Be it a conversation starter, a splash of colour in unexpected - sometimes forgotten places, a spark for a child's imagination, or simply a way to put a smile on someone's face, the Myrtleford Mosaic Trail is a gift from us to our community.
Enjoy - and keep watching this work in progress...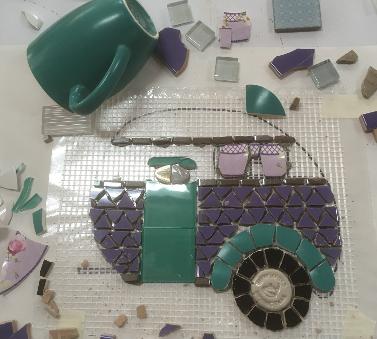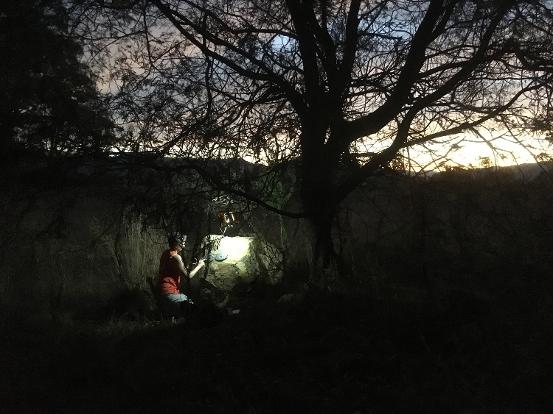 CRACKPOT #1
Arty, practical and venturous, when Crackpot #1 isn't in her mosaic studio, she's getting her hands dirty in the garden.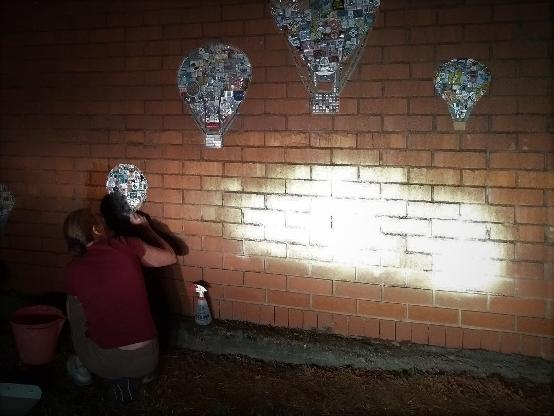 CRACKPOT #2
Creative, resourceful and precise, Crackpot #2 is a kid at heart who loves finding treasures.
MENTORING AND TEACHING
Crackpot 1 has been conducting classes in her mosaic studio for over 5 years, so when local budding film maker Stan Meissner approached and asked to film an adventure with us, we thought it would be good fun.
We are sure Stan didn't quite know what he was getting himself in for. Over several weeks we mentored Stan on his 'mosaic journey' to produce a high quality piece that reflects who he is.